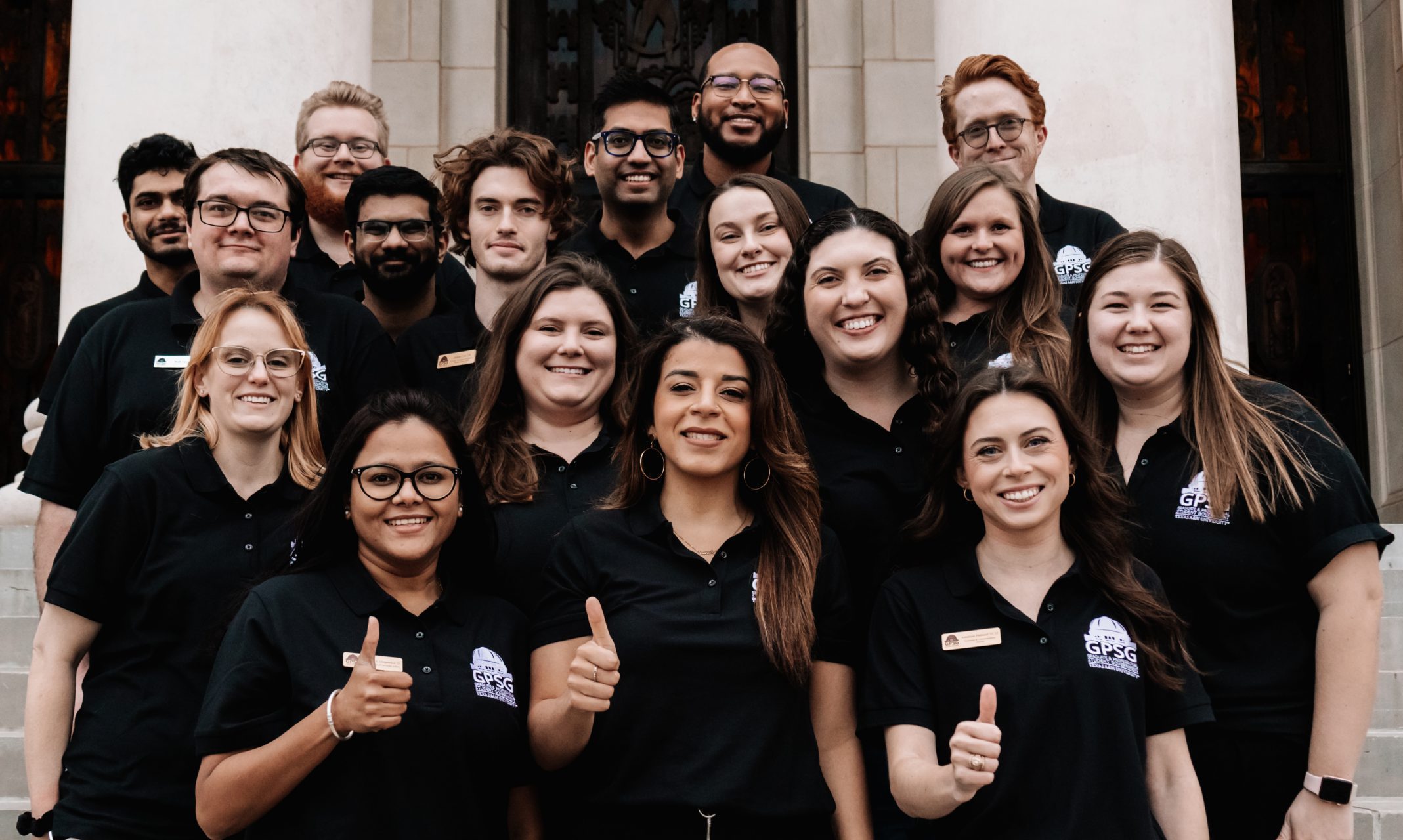 GPSG Membership Structure:
Leadership: The GPSG leadership guides its activities. It comprises of the Elected Officers, Executive Directors and Legislative Committee Co-Chairs.

Elected Officers:

Student Body President, Speaker and Executive Vice President, Vice Presidents of Finance, University Affairs and Information

Executive Directors:

Grad Camp, Student Research Week and Marketing

Legislative Committees:

Advocacy, Community and Scholarship

Senate: The Senate comprises of elected/appointed Senators representing different departments or recognized student organizations across campus and the Governance Board. They meet the 1st and 3rd Tuesday of every month of Fall and Spring semesters to conduct open-to-public Senate Meetings. In the Senate Meetings, various issues/information concerning Graduate and Professional Students is discussed/shared.

Committees:

 

Internal Committees:

Legislative Committees: The Graduate and Professional Student Government relies heavily on the efforts of the Legislative Standing Committees to help oversee the many different and important roles that take place in the Government.
Executive Committees: The Executive Committees of the Graduate and Professional Student Government works on organizing two of the premier GPSG events: Grad Camp and Student Research Week.

External Committees: As the voice of graduate and professional students, the GPSG appoints Senators within the Senate and members of the Governance Board to various University Committees.